A relief for patients in Africa
Danae Beskers
|
01-12-2021
Recently, due to the covid crisis, the medical procedure of intubation has been in the news a lot. Intubation is the insertion of a breathing tube (endotracheal tube) through the mouth, in order to connect patients who are unable to breathe independently to breathing equipment. However, safe intubation is not available to everyone in the world.

Apart from using intubation for covid patients, this is also necessary for all operations where a patient is under general anaesthesia. A laryngoscope is used to insert the breathing tube into the airway. This can be complicated by the patient's anatomy (e.g. due to swollen tonsils or a narrow mouth opening) and therefore carries a number of risks, such as damage to the throat or vocal cords, or worse. To prevent this, a video laryngoscope is often used: this is a laryngoscope with a camera on the end, through which the breathing tube can be navigated between the vocal cords with the aid of video images.

Most medical equipment is designed for the Western medical world, including the video laryngoscope. As a result, it is often expensive and has complicated functions, so that it does not meet the requirements of low-wage countries, such as intuitively in use and reusable parts that can be easily cleaned. This leads to the fact that less than half of the hospitals in low-wage countries have access to a video laryngoscope, causing a lower quality of care. At the same time, the number of operations (and therefore also the need for good surgical equipment) in these countries is rising, caused by an increase of diseases such as cancer and cardiovascular diseases.

The Goodscope
To meet this need, Layco Medical Devices is developing the Goodscope: an innovative, affordable and sustainable video laryngoscope that is specifically aimed at low-wage countries in Africa. For example, the Goodscope has been specially designed so that it can be connected to a mobile phone or tablet, so that no extra screen is required which saves costs.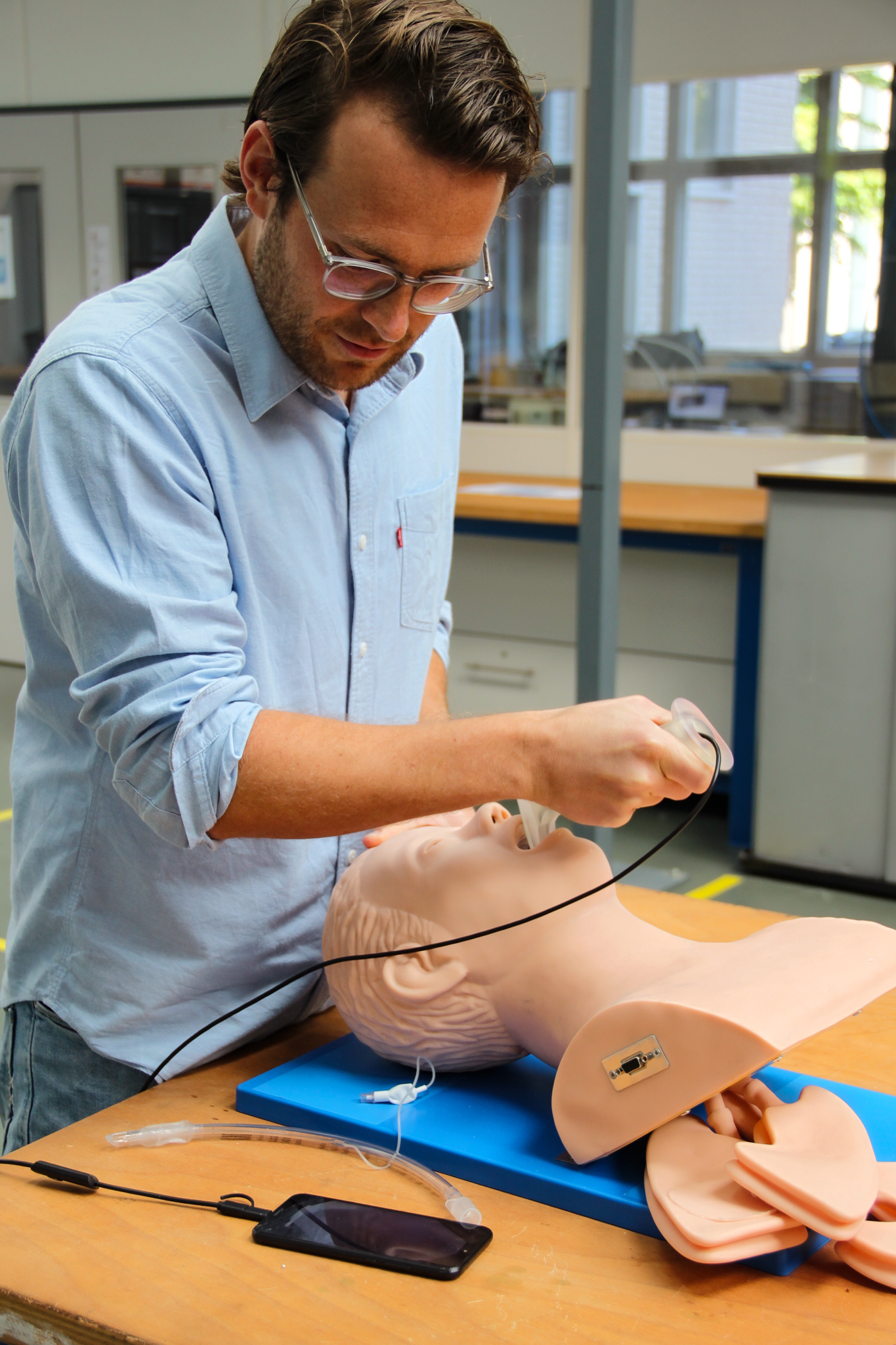 Albert Schweitzer Prize nomination
Layco stems from the Surgery for All research group at the TU Delft, and was nominated for the Albert Schweitzer Prize, where they won the audience award. Innofunding advised and supported Layco Medical Devices in writing project applications for an MITH (feasibility study) and an MIT-R&D (development project). In these two projects, Layco is developing a first prototype of the Goodscope. In addition, Innofunding has pointed Layco to an SBIR (Small Business Innovation Research) innovation competition. This is a follow-up project in which a digital training app will be developed that can be used together with the Goodscope. Layco has great ambitions: in the coming years they hope to develop many more medical equipment to eventually become the new Philips of Africa.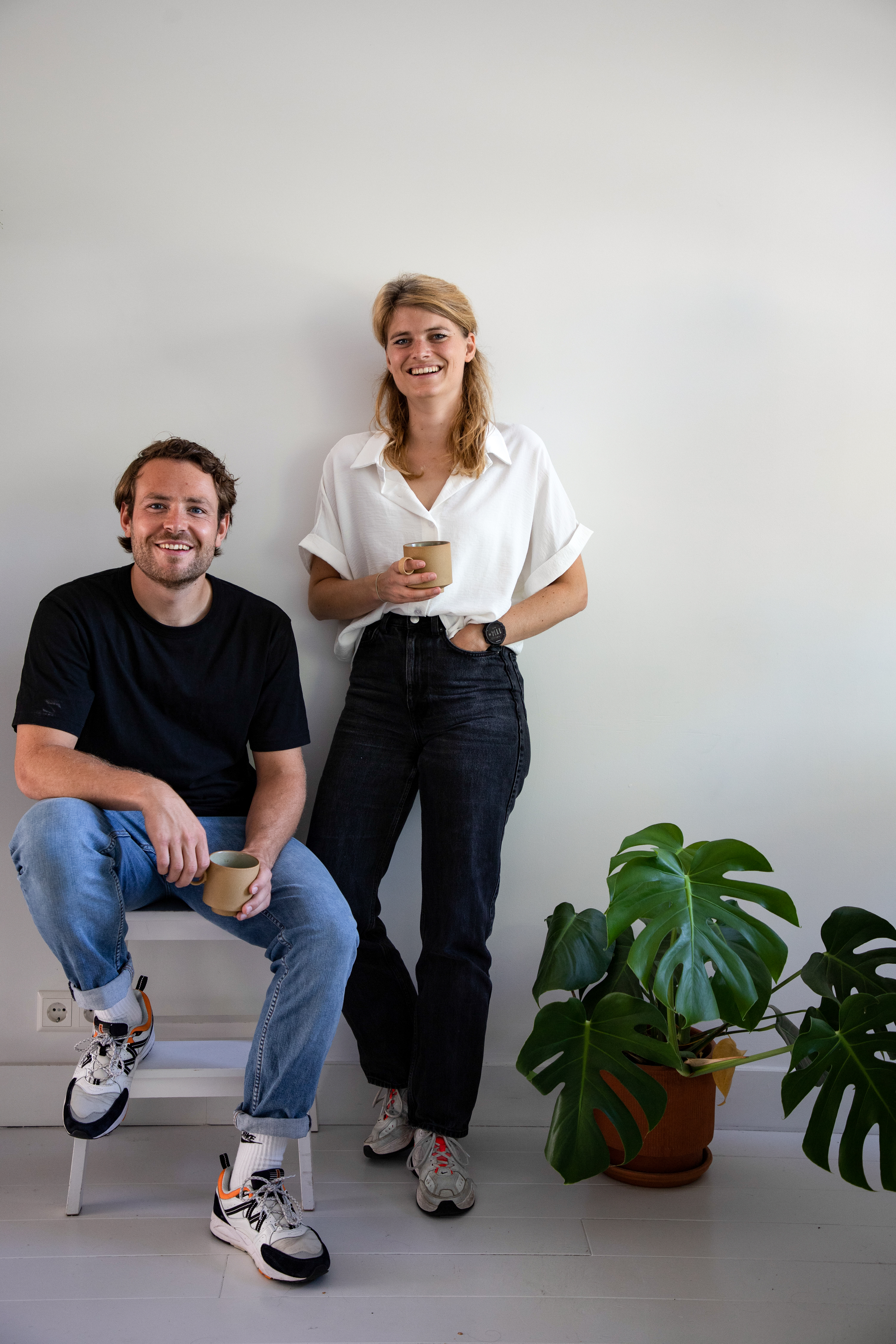 Links:
Layco on LinkedIn
Layco on Facebook
Article: 'Goodscope' wins Albert Schweitzer Audience Award 2021
This project was carried out with a subsidy from the Ministry of Economic Affairs, carried out by the Netherlands Enterprise Agency.